The right apron can make a difference.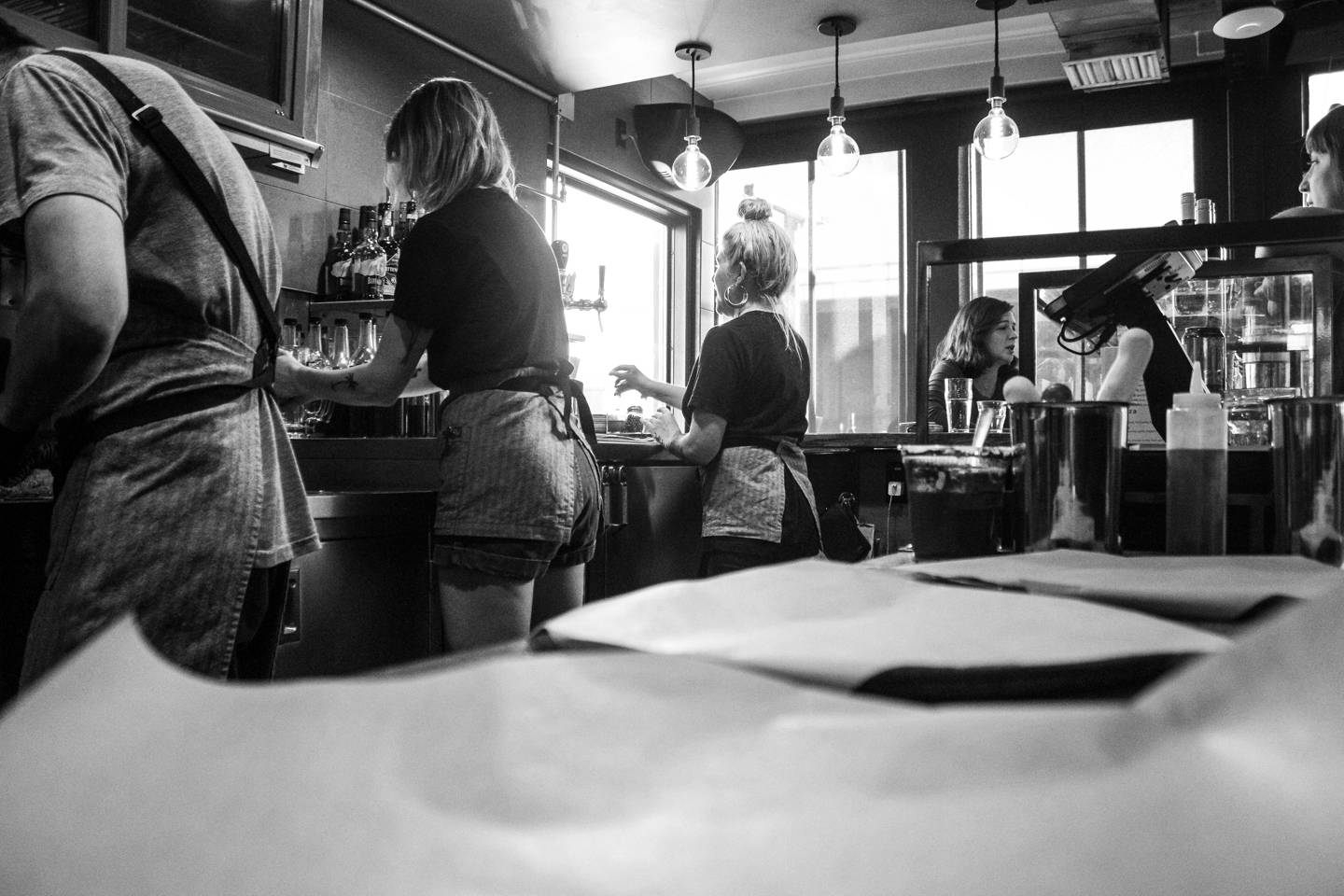 We specialize in designing custom aprons for your restaurant, coffee shop, bar, or hotel. Creating a custom apron to match your branding and aesthetic has never been easier. We'll go over colors, style, and options to add your logo. Available styles include: waxed canvas + leather aprons, full bib aprons, full bistro aprons, half bistro aprons, and cocktail aprons. The right apron can make all the difference and can serve as a uniform on its own. Fill out the form below and we'll be in touch within 24 hours.
"We work hard in our Valentich aprons. They get wet, covered in flour, subject to intense heat from the wood fire oven, and they hold up! The aprons last and they wear nicely- they're solid, quality products. and while we prize function over form, the aprons are well-styled and have become a part of the Cart-Driver brand. Furthermore, we value the customer service that comes with Valentich Goods. From customizing the aprons and learning what would work best for our restaurant, to receiving the exact items we paid for (and in a timely fashion), we appreciated the attention that Ryan and Jill gave us. I believe that every business is in the business of hospitality, and that certainly rings true for Valentich Goods. Simply put- we'll order aprons from Valentich Goods again. They are a valued partner of Cart-Driver and its crew."